I'm always up for a good deal, no matter what time of year it may be. Apparently, so are the folks at Redcat Racing. For a limited time, they're offering discounts on a few of their popular GEN8 ready-to-run (RTR) models, as well as an upgrade item for their GEN7 platform.

Have you been eyeing up a new GEN8 "classic" RTR? If so, you can pick one up for the price of $269.99 ($30 off). This model continues to be one of my favorites and is a great rig to start off your scale R/C obsession.

If you prefer to start with a solid platform and build onto it with your own selection of electronics, the Redcat Racing GEN8 P.A.C.K. (Pre-Assembled Chassis Kit) is on sale for $149.99. This will give you a head-start on creating your own custom R/C crawler with plenty of room for personalization.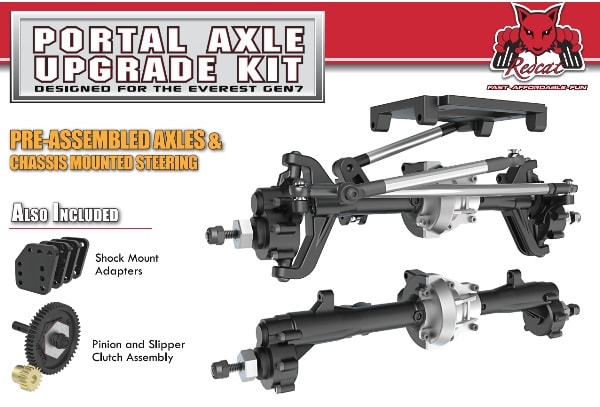 Finally, if you're running an Everest GEN7 and want the ground-clearing benefit of portal axles, Redcat Racing's Portal Axle Upgrade Kit is on sale for $85.99.
These sale prices are currently available directly through Redcat Racing, however, you may soon see some of their dealers matching these "Scale Trail Seasonal Sale" discounts. For more information on these models and upgrades, visit redcatracing.com.
Image credit: Redcat Racing