Shortly after I began my journey in the R/C hobby, Traxxas released a vehicle which not only grabbed my attention, but it made me regret my Slash 4×4 purchase. Slightly.
The vehicle in question was their 1/10 Rally, a car which was built and set up much like the slash, however it featured a nondescript rally car body and low center-of-gravity (cog) chassis. I can't explain why, but that combination was very appealing to me.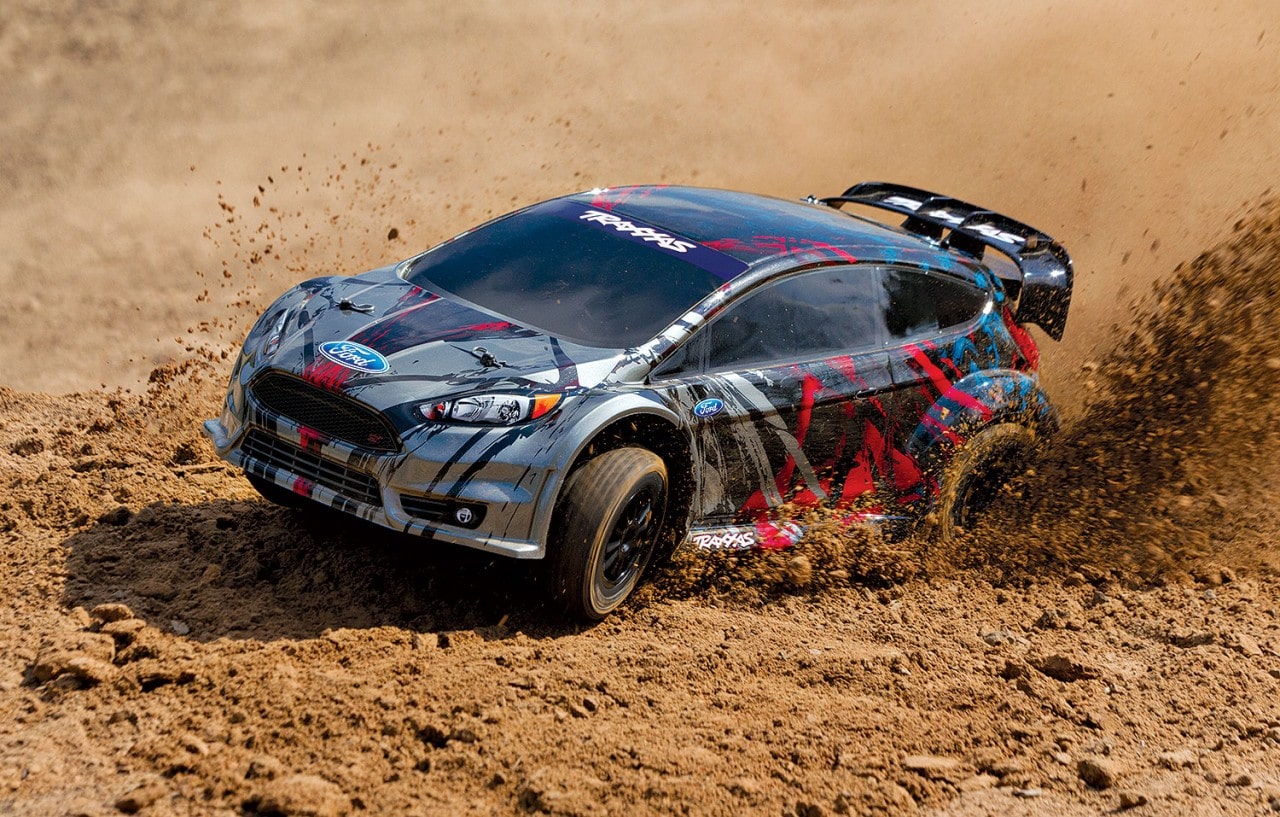 Fast forward to today and Traxxas has given their 1/10-scale rally car a cosmetic overhaul. The new Traxxas Fiesta ST Rally crams the same gravel-throwing, dirt drifting fun into a sleek new body design. Featuring authentic Ford Fiesta ST design details, this revitalized rally car looks as good on the shelf as it would thrashing around outside. But don't let the sleek new polycarbonate shell fool you. This car was built to bash.
Powered by a Titan 550 brushed motor, and XL-5 electronic speed control (ESC), the Fiesta ST Rally can take on just about anything you or mother nature can throw at it. The battery and charger are sold separately, however this model is the latest in the Traxxas lineup to use the Traxxas iD system, which narrows down your selection process.
On the handling front, the Fiesta ST Rally carries over the same low-cog chassis design as its predecessor and also utilizes full-time four-wheel drive for maximum traction.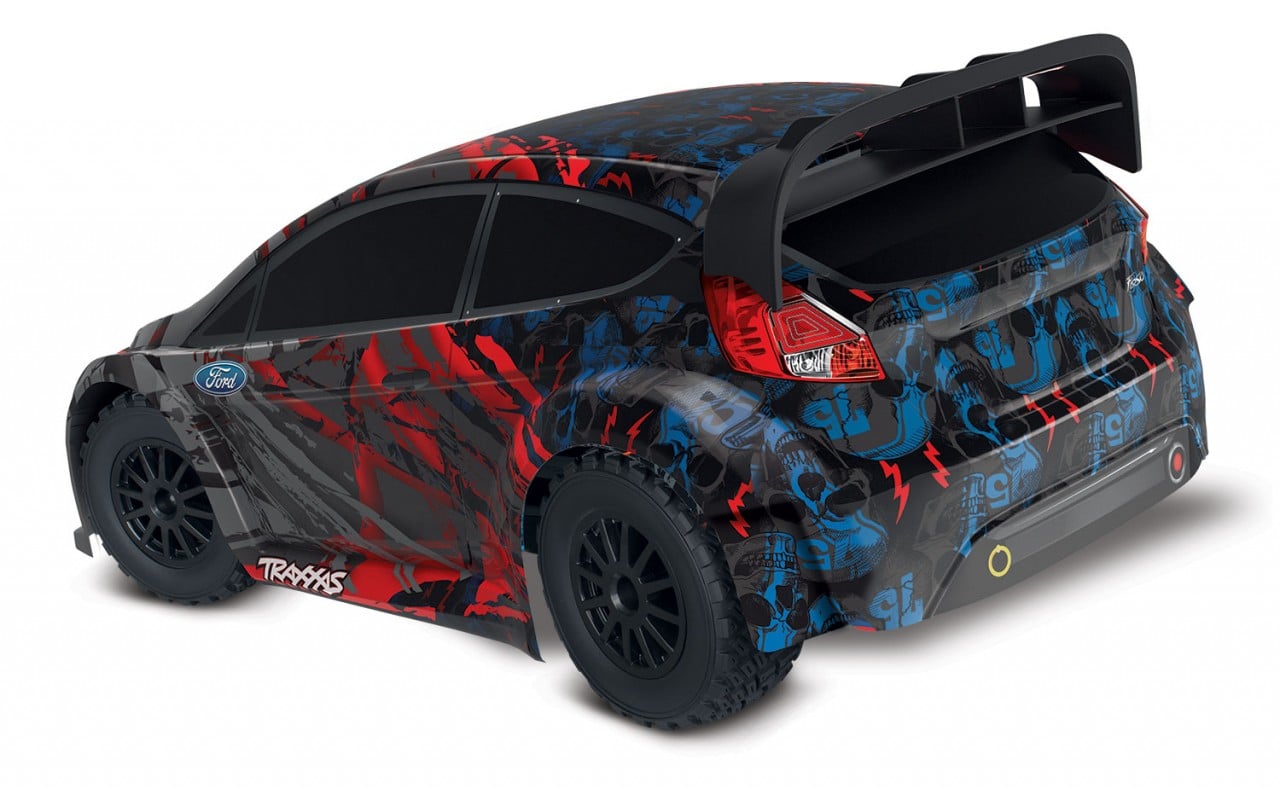 Priced at $289.99, this model is a nice option for anyone looking to kick up some dirt and enjoy a vehicle that's both durable and fun. Learn more about the Traxxas Fiesta ST Rally at traxxas.com.
Image credit: Traxxas