Low, sweeping, and sexy. That's how I'd describe Kyosho's latest on-road racer. Turning back the hands of time, this well-known R/C brand has revamped their classic 1/12-scale Fantom EP 4WD into a modern-day track terror.
When it first hit the track in 1983, the Fantom EP 4WD brought with it some unique design aspects that have been re-applied to this Vintage Series model. The FRP chassis, ladder-chain drive, and ultra-minimialist interior help to keep this model focused on performance.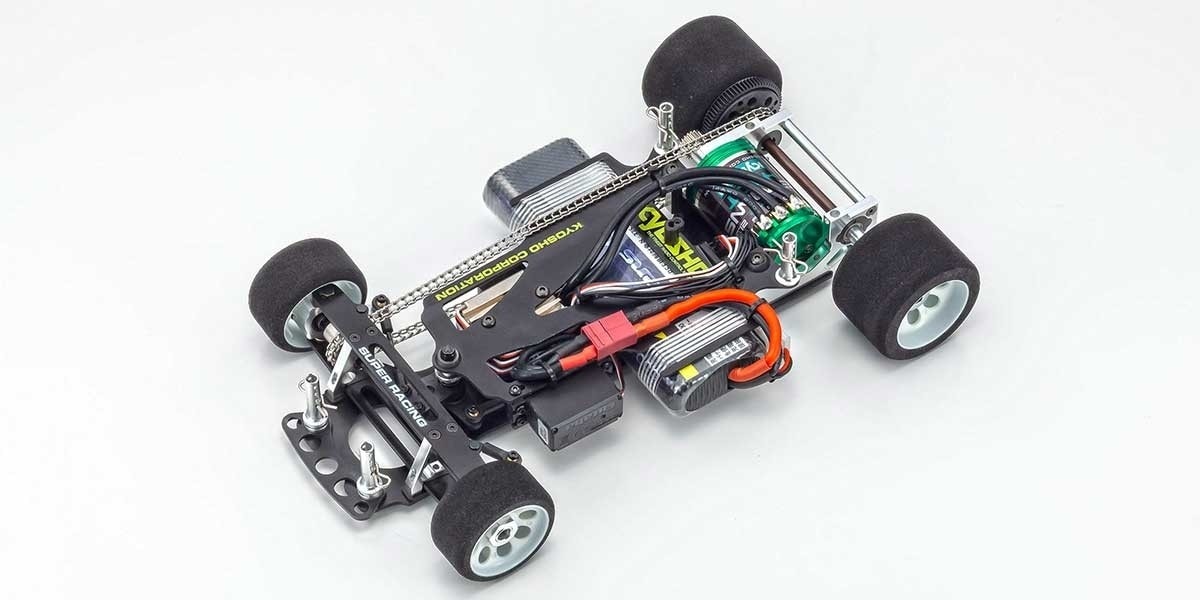 The 2020 model provides the ability to run today's electronics including Kyosho's long-shaft Le Mans 480T option motor.
Machined aluminum components can be found throughout the chassis, including body pins, axle mounts, and  bearing holders. Not only do these look sharp, but they help this machine withstand wear and tear.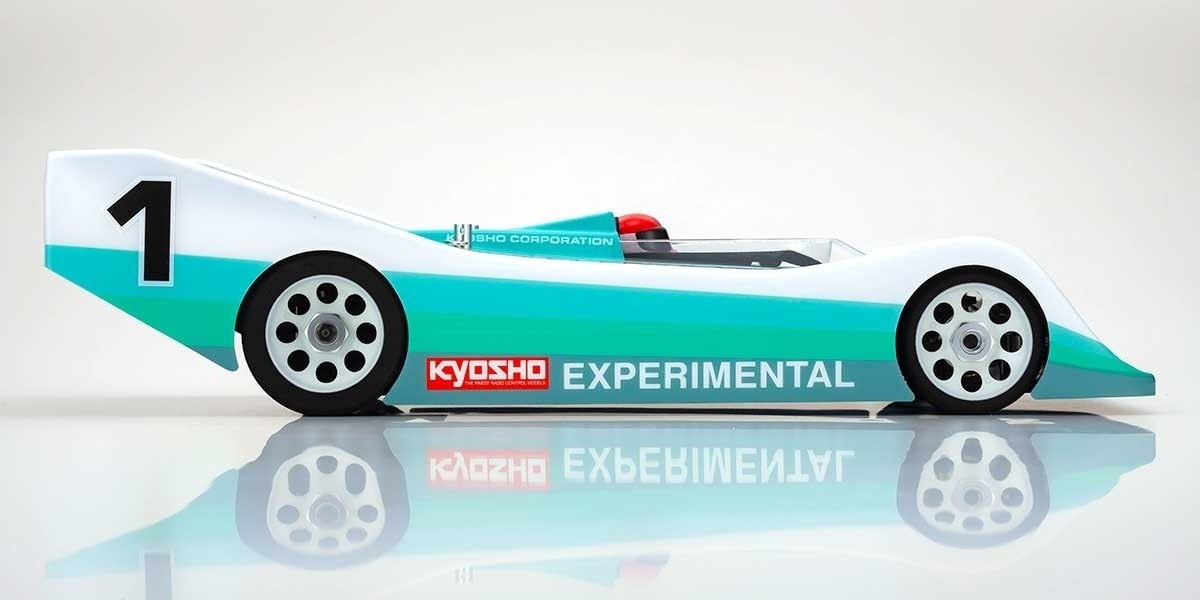 Kyosho Fantom EP 4WD Specs:
Scale: 1/12
Length: 345mm
Width: 172mm
Height: 83mm
Chassis type: Chain drive4WD
Wheelbase: 199-200mm(Adjustable)
Front tread: 135mm
Rear tread: 133mm
Weight (approx.): 1,500g (with GAB4201)
Motor: 540c-size
The 2020 Kyosho Fantom EP 4WD will be available directly through Kyosho and their dealers. Visit kyosho.com to learn more about this 1/12-scale throwback R/C car.
Image credit: Kyosho