The rise in popularity within the world of R/C drag racing has been an interesting sight to see. While some brands bet on this segment of the hobby years ago, it's taken a while for interest to ramp up. Nowadays, you can find quite a few clubs and groups that have formed around the straight-line form of motorsport.
Up until now, the street racing drag car scene has consisted of custom-built, modified short course truck chassis' with aftermarket wheels, tires, and bodies. Team Associated has seen its own SCT models used for this purpose and has now introduced a purpose-built, ready-to-run (RTR) street racer into the market.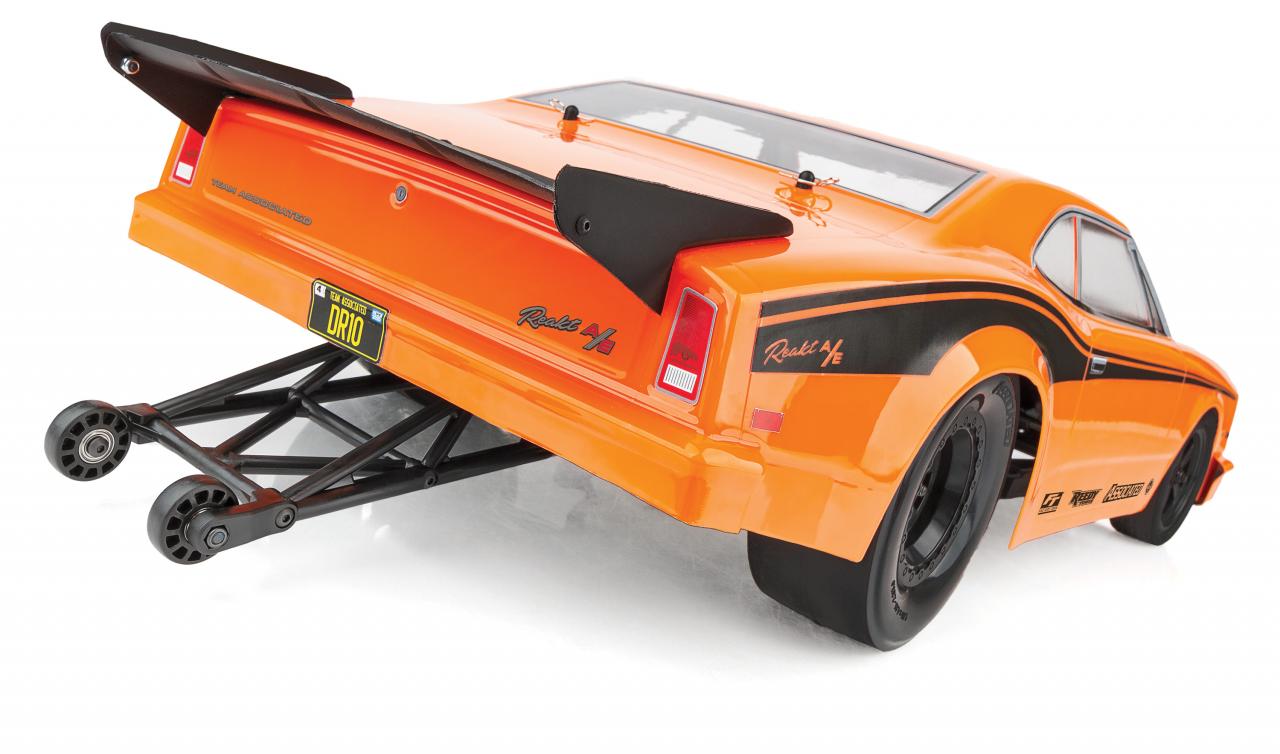 Based on theIr short course platform, the DR10 RTR features a 3300KV brushless motor, a 2-channel 2.4GHz radio system, Dynamic Vehicle Control (DVC), and much more. This out-of-the-box should let anyone with a passion for drag racing pick up the controller and have fun.
Of course, a dragster wouldn't be complete without huge rear tires. The DR10 includes race-ready, massive rear slicks and thin, ultra-light front tires. When you mash the throttle on this machine, you'll probably end up doing a wheel stand, so to help you maintain control, a three-position wheelie bar is included to help you stay headed in the right direction.

Team Associated DR10 Specs:
Length: 609.6mm (24in)
Width: 272mm (10.71in)
Wheelbase: 322mm (12.68in)
Weight: 1850g (4.08lbs)
Internal Gear Ratio: 2.60:1
Drive: 2WD
The DR10 RTR dragster is priced at $319.99 (without a battery) and $375.99 with a LiPo pack and balance charger. Visit teamassociated.com to learn more about this 1/10-scale R/C dragster.
Image credit: Team Associated