Axial has introduced the latest branch in their SCX10 II lineup and it's one that's sure to jumpstart your creativity. Based on the name alone, the SCX10 II Raw Builder's Kit (#AXI90104) is everything you'd expect it to be. A bare-bones, baseline platform on which you can build your most outlandish or scaled-back R/C crawler or scale rig. The beauty behind this new model is the simplicity and what it leaves open to the imagination.
Running down the highlights of what you'll find in the box are aluminum links (available in three lengths for three different wheelbase setups), an all-metal gear transmission, Axial's AR44 single-piece axles, low-profile axle housings, steel frame rails, adjustable shocks…and not much else. What separates this model from previous Axial kits is the absence of wheels, tires and a body.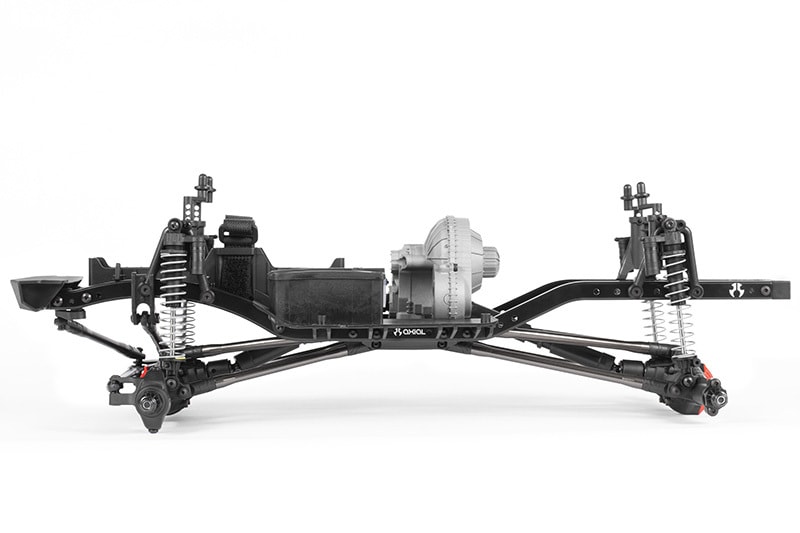 This kit is truly an opportunity to craft your own custom creation. Supply your own radio system, motor, steering servo, ESC, body, wheels, tires, and paint to see what you can come up with. For fans of traditional radio-control models, this is indeed a throwback in every sense of the word.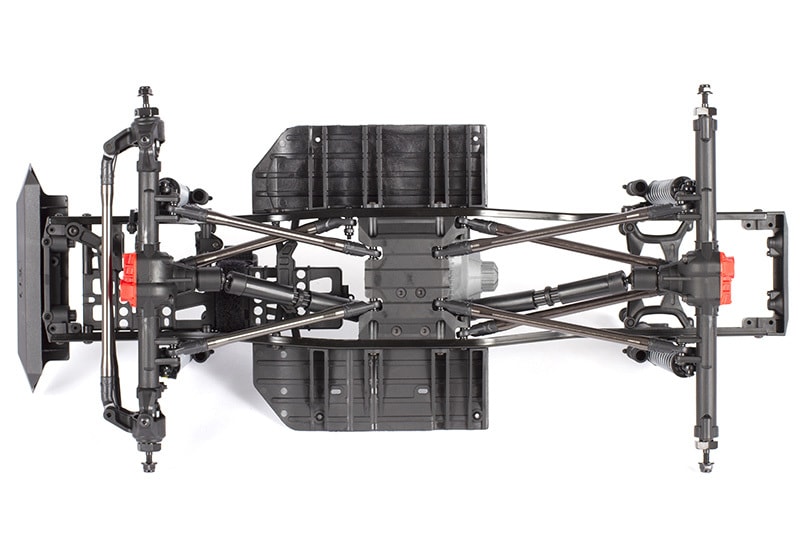 Priced at $199.99, the Axial SCX10 II Raw Builder's Kit will be available online and through Axial dealers. Visit axialracing.com to learn more about this R/C crawler model.
Image credit: Axial