Every custom rig has a story. With each new creation I discover, I've come to admire the back story and creativity which go into each build.
Fellow R/C hobbyist (and stellar photographer), James Tabar, has been putting his own spin on his R/C builds for quite a while. One of his latest creations looks a bit rough on the outside, but that's part of the charm, and the treasure, which sits under the hood.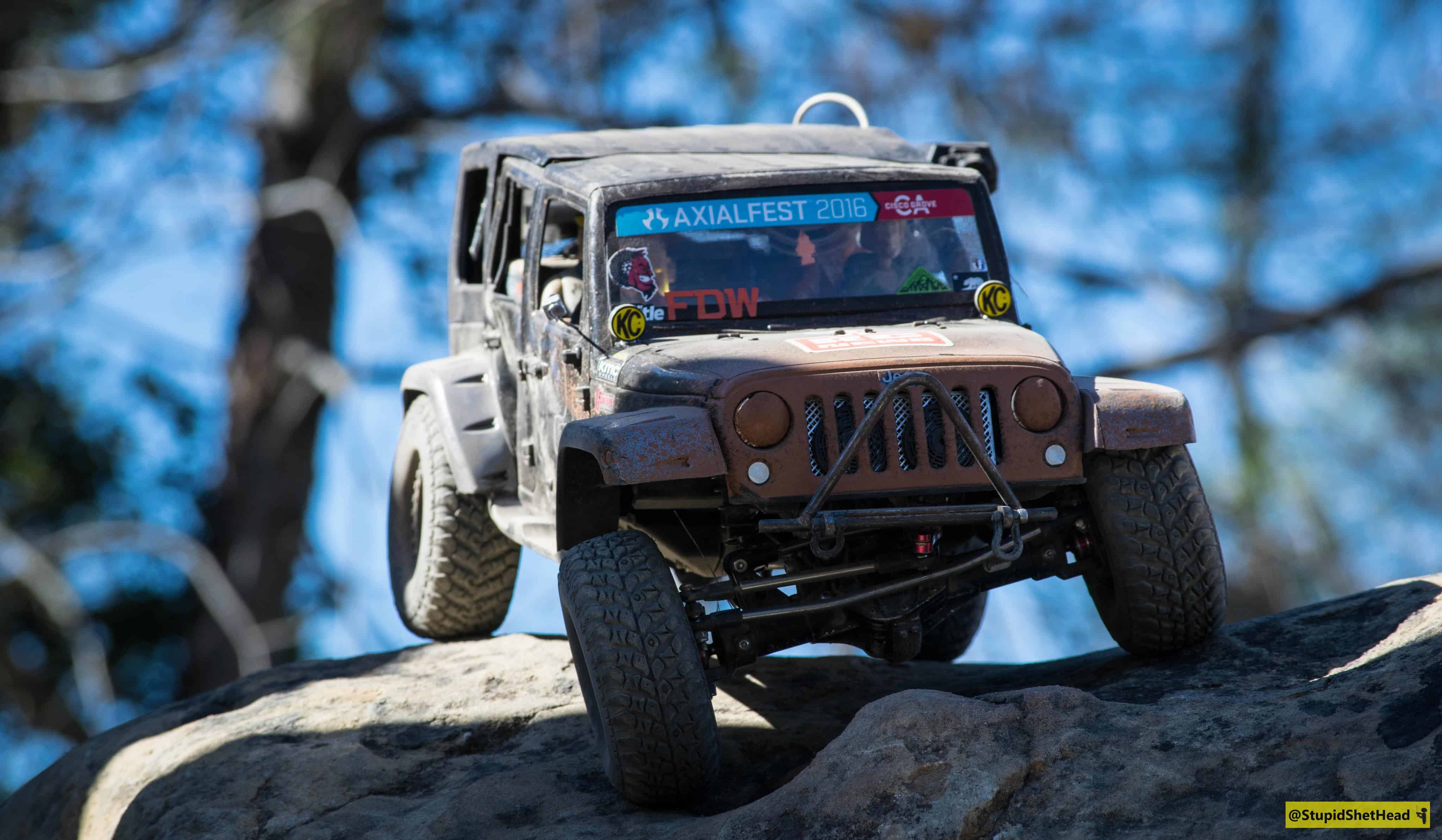 "It all started in December 2014 with the purchase of a Axial SCX10 Jeep JK, CRC Edition from an eBay "chop shop". This was a NEW and unused vehicle, minus electronics and wheels, for $200. It was used as a secondary vehicle for light trail use as my main SCX10 was my focus at the time.

After an unfortunate accident which destroyed the frame on my main truck, I decided to focus my attention on this build. Although I didn't have a vision of what this truck would be in the end I proceeded to deck it out with every Vanquish part and accessory I could imagine. It's internally-equipped with:

Vanquish Products lockers with machined gears
Yeti 64t spur and a Robinson 9t pinion

As far as electronics are concerned, a Castle Mamba Max Pro is mated to a Tekin Roc412 3100kV brushless motor (which is powered by a 5000mAh 50C 3S LiPo battery). Along with big power comes big strength in the form of a HiTec 7980 steering servo. This handles the front-end duties of this sub-10-pound truck.

PitBull 1.55 Growler tires with dual stage Crawler Innovations foams are wrapped around Vanquish Products KMC 1.9 XD127's wheels, just to ensure all of the power hits the ground. Controlling the beast is an Airtronics M12 and Sanwa RX482.

#ProjectMadJeep is currently topped with a New Bright Jeep JK body which spent a few years in a friends attic (where it slightly melted and deformed by exposure to extreme heat). After some discussion we decided to melt the rest of it to match and try to mount it to an Axial SCX10, rather than tossing it in the trash.

This rig is also equipped with a G-Speed LCG frame and a TJRC skid along with BentMetal Customs bumpers. The one and only #FalveyDesignWorx engineered multiple pieces to mount the body and also supplied all the 3D printed scale goodies.  This truck wouldn't be possible without the imagination and help of Brian Falvey of FalveyDesignWorx, Donny Flemming of BentMetalCustoms, and Gabe Flemming of Team GSpeed LCG. I also want to thank you Tim for your continued support of all my RC nonsense."
I want to thank James for sharing his thoughts on this build, along with the amazing photos of his rig's transformation. After I first saw the images of this rig, I was curious as to the origin of the bent/melted body. Now that I know the backstory, it's rather genius to use accidental damage to further push the characteristics of this R/C trail truck.
Here are a few more photos of the completed creation. Amazing work as always, James!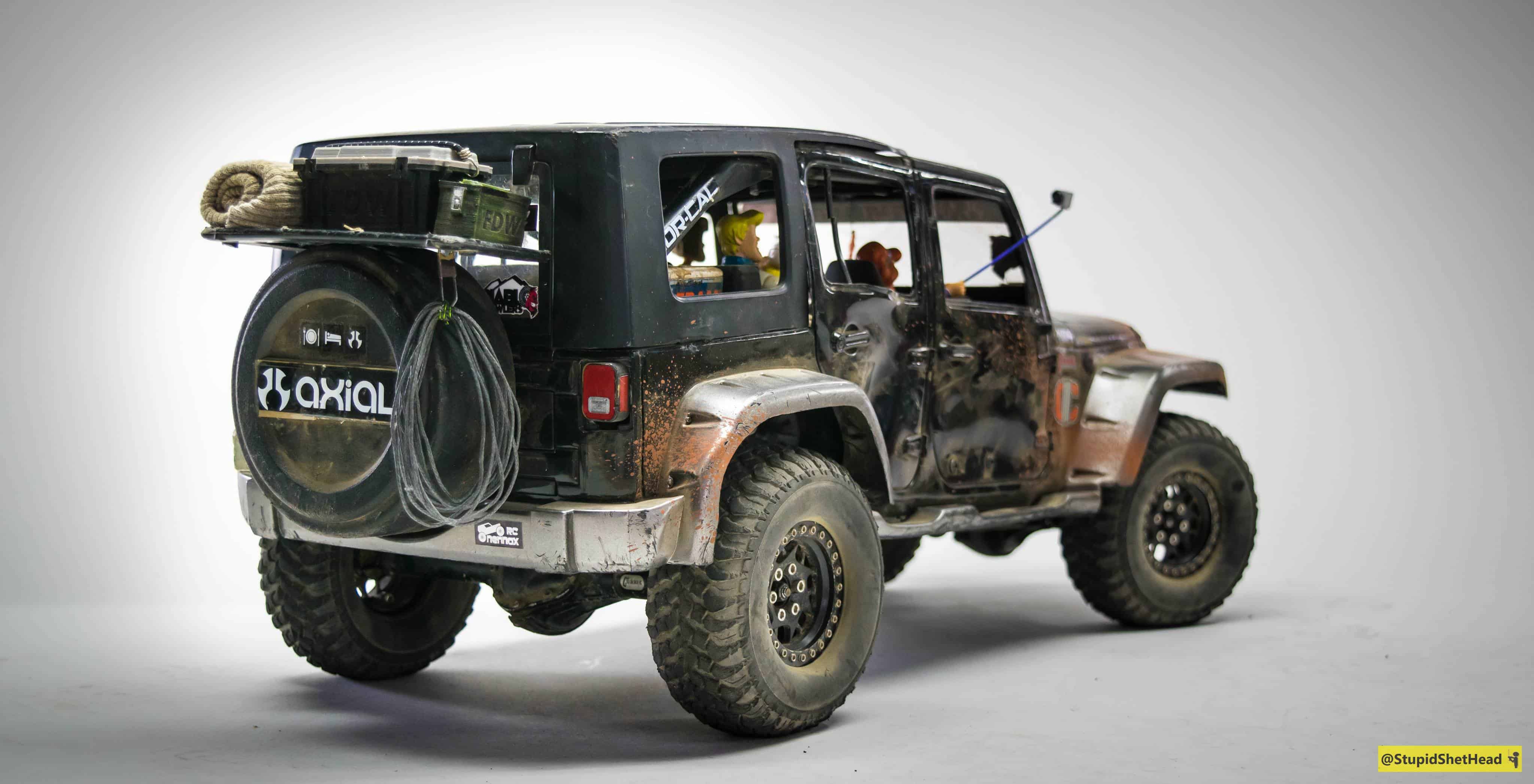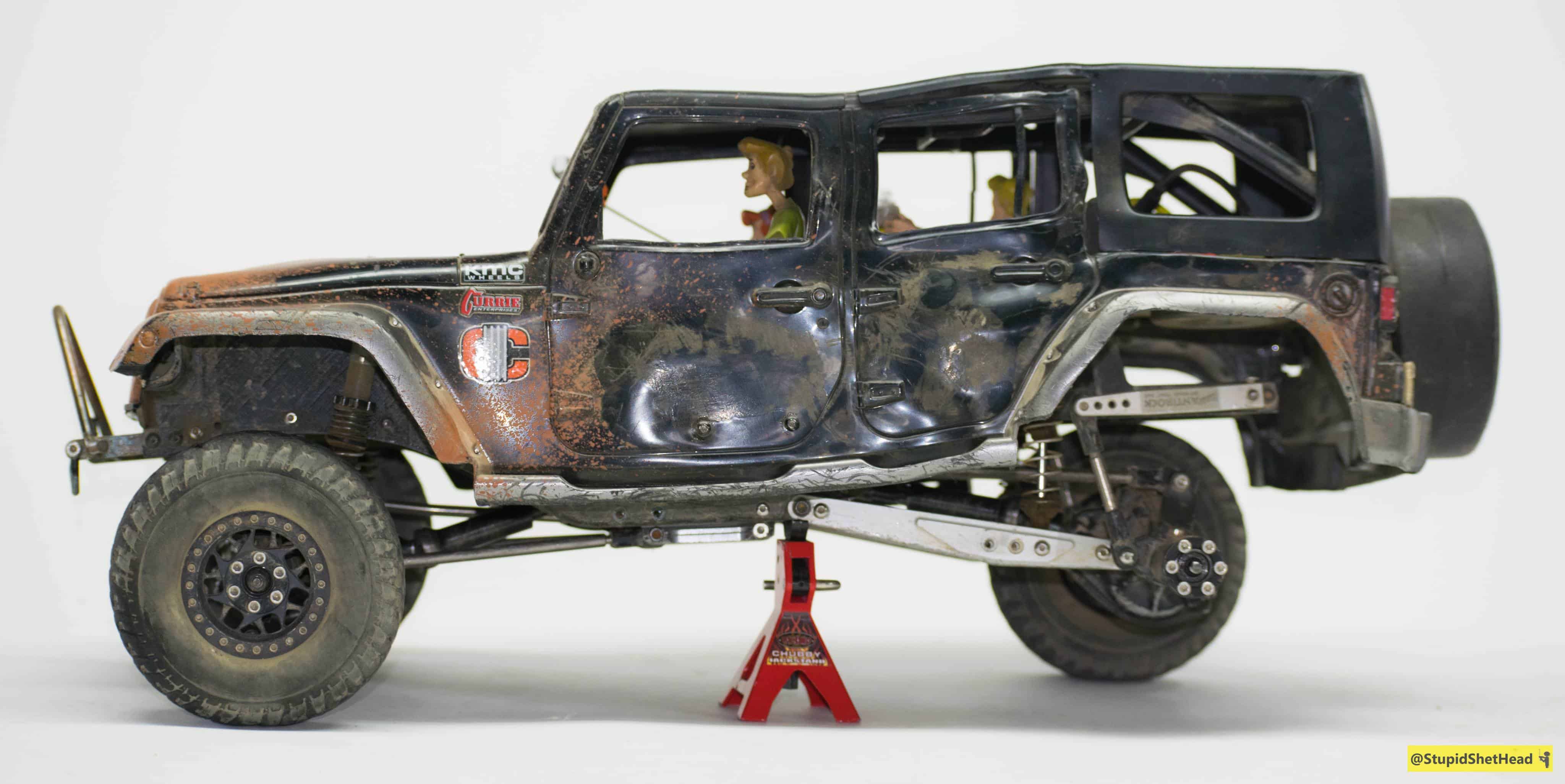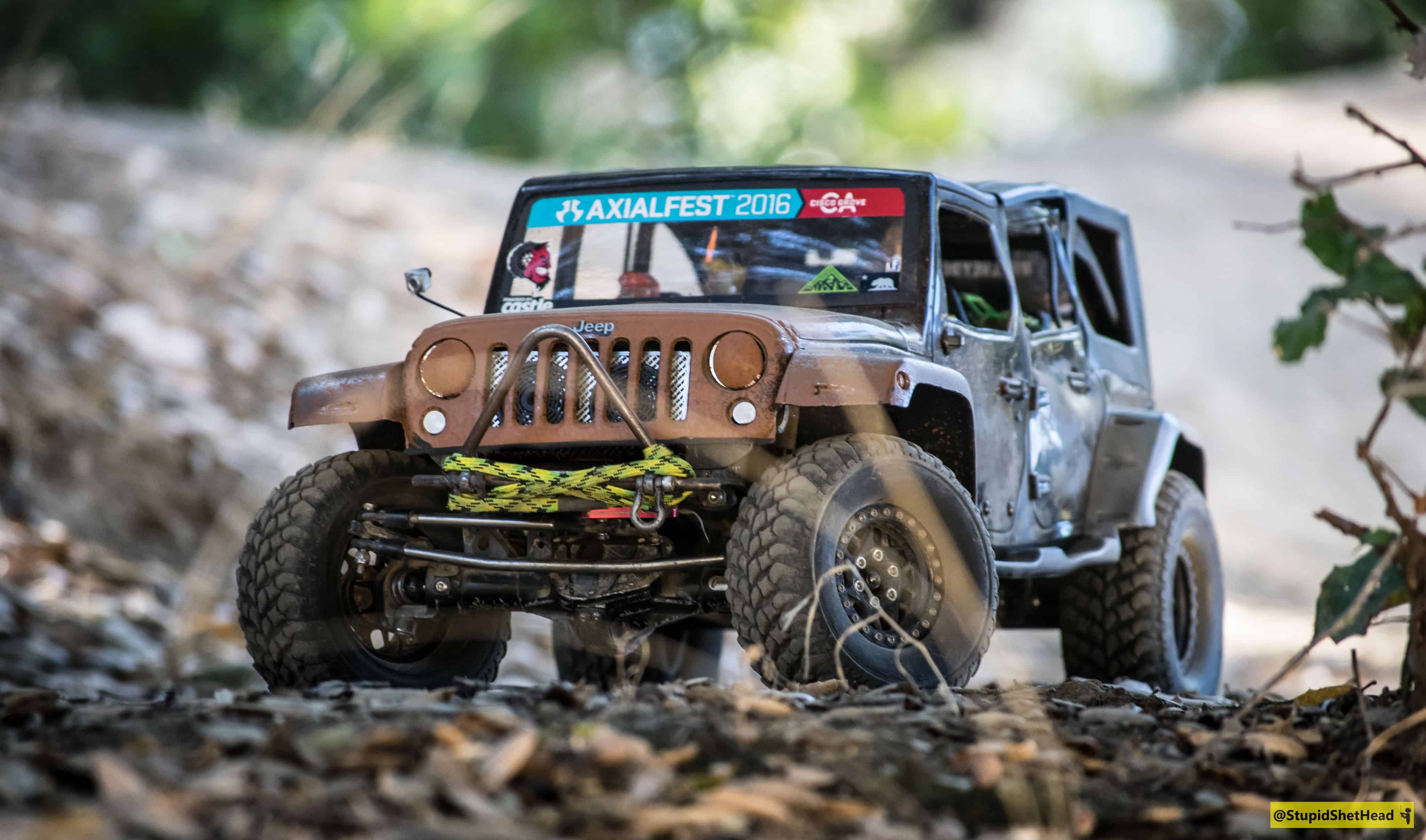 Image credit: James Tabar