Ah, I love this time of the year. New R/C model announcements seem to fall from the sky like snow (while we still hang onto the warmth of summer) and you never know what you're going to get with each announcement. Thanks to the Hobbytown in West Allis, WI and their coverage of NRHSA 2018, I caught a glimpse of one of Vaterra's upcoming releases before it was officially announced.
Well, that announcement has arrived as Vaterra revealed their latest addition to their Ascender lineup, the 1972 Chevy Suburban Ascender-S. This new offering introduces a few updates to the Ascender platform, along with an impressive, lowe price. At under $300, this trail rig combines a retro body design and trail-tested chassis to create a solid performer.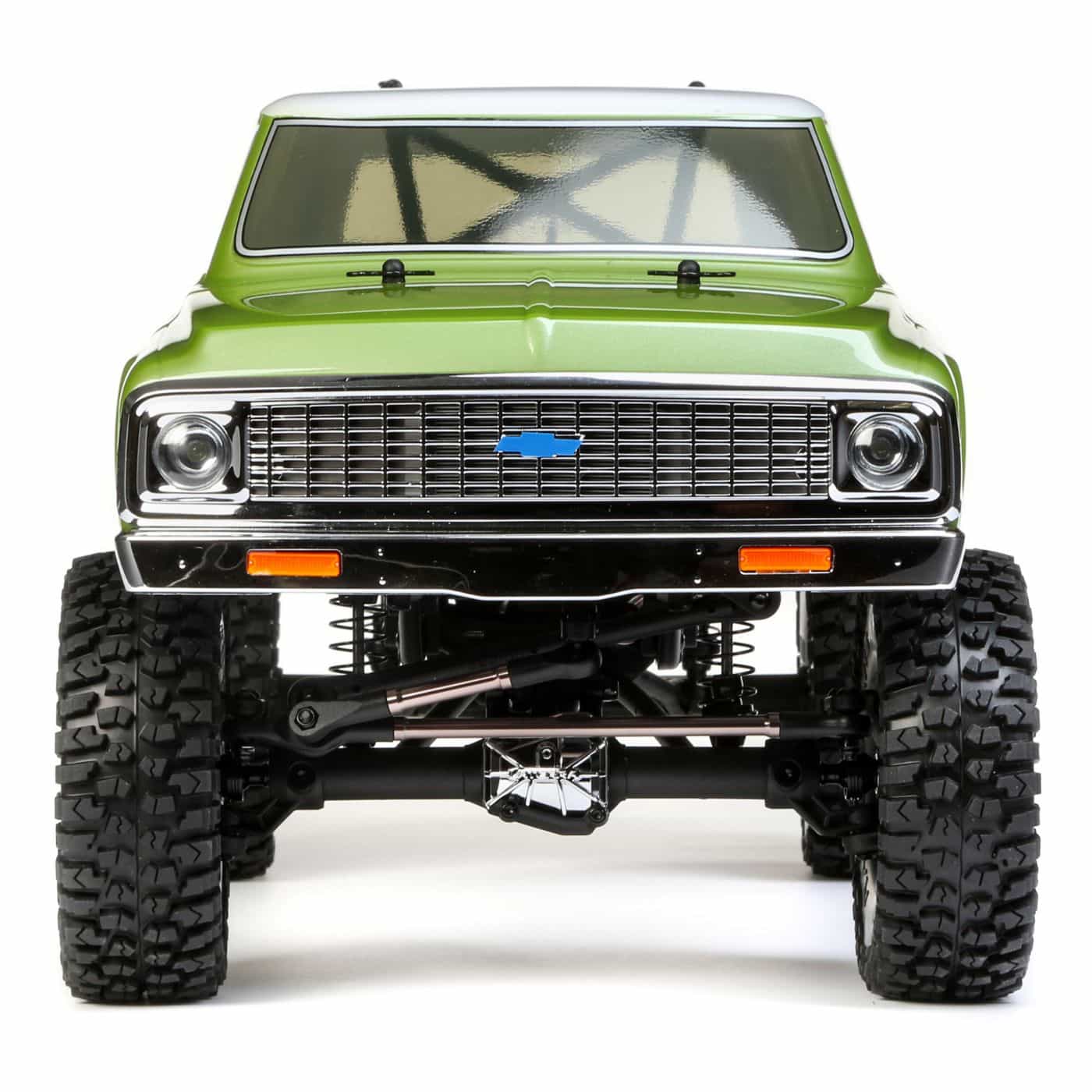 Among the updates are a revised rear link geometry setup, a new battery tray for "full size" packs, a 35T 540-size motor, a 60-amp waterproof ESC, and pre-installed LED lights.
Vaterra's attention to detail shows through in all of their vehicles, and this new Ascender model is no different. While the Suburban body is quite large, it is a beautiful lid that compliments this platform beautifully.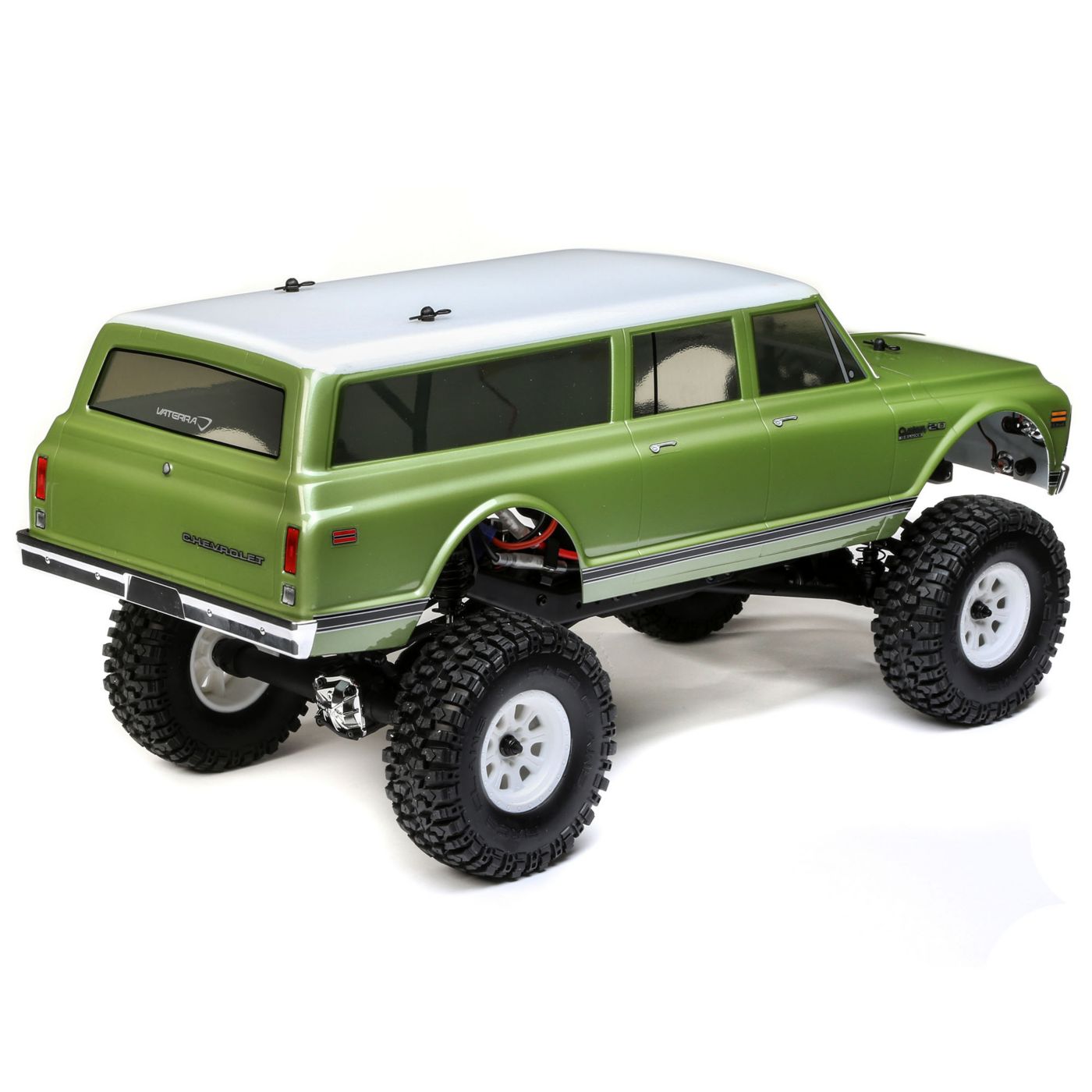 Vaterra 1972 Chevy Suburban Ascender-S Specs:
Approximate Assembly Time: No assembly required
Ball Bearings: Complete Vehicle
Batteries: Sold Separately
Body: 1972 Chevy Suburban Polycarbonate Painted
Charger: Sold Separately
Chassis: Steel Ladder Frame
Completion Level: Ready-To-Run
Differential: Locked
Drivetrain: 4WD
Final Drive Ratio: 7.86:1
Front Track: 8.66″ (220mm)
Gear Pitch: 48-Pitch
Ground Clearance: 1.06″ (37mm) at Differentials
Height: 8.25″ (210mm)
Internal Gear Ratio: 4.05:1
Length: 19.50″ (495mm)
Motor Size: 540
Motor Type: Brushed
Pinion: 14T
Radio: Spektrum STX2 2-Channel 2.4Ghz
Rear Track: 8.66″ (220mm)
Servos: 9KG Waterproof Metal Gear
Shock Type: Oil Filled Threaded injection molded
Size/Scale: 1/10
Speed Control: 60 Amp Waterproof LiPo compatible
Spur Gear: 86T
Suspension: Multi-link Solid Axle
Tire Compound: Blue
Tire Diameter: 4.19″ (106mm)
Tire Tread: Race Claws
Vehicle Type: Scale Crawler
Water-Resistant: Yes
Weight: 4 lbs
Wheel Diameter: 1.9″
Wheel Hex Size: 12mm Hex
Wheel Type: 8 Spoke Black
Wheel Width: 1.1″ (27mm)
Wheelbase: 12.36″ (314mm) / 11.9″ (302mm) / 11.4″ (290mm) / 10.95″ (278mm)
Width: 8″ (203mm)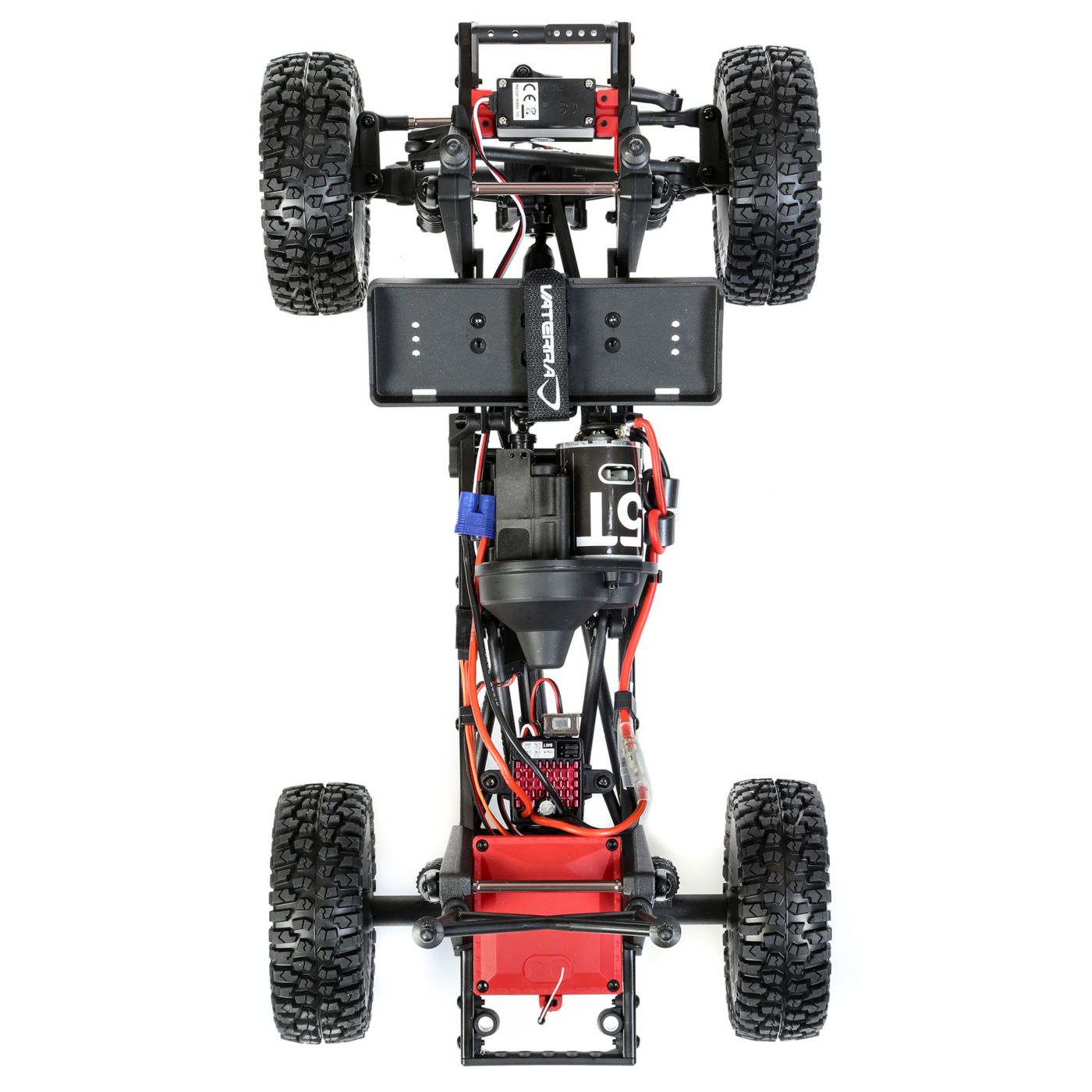 While this rig is visually stunning, the price might be the biggest jaw-dropper as it rings in at $279.99. Now to be fair, that price doesn't include the battery (which you'll need to supply yourself) but it does provide new opportunities to put a trail-tested, much-loved platform into the hands of more hobbyists. Not to mention, it's also a sign that the Vaterra brand is still a valid name in the R/C world.
Visit horizonhobby.com for additional details on the Vaterra Ascender-S 1/10-scale trail truck.
Image credit: Vaterra