Axial has refreshed its RR10 Bomber with a new set of electronics, wheels, tires, and a few new scale items. The RR10 Bomber 2.0 RTR features the same chassis design as the original, patterned after Randy Slawson's 1:1 King of the Hammers Bomber Fabrication off-road machine.
While the chassis of the RR10 remains the same, the 2.0 version includes new electronics from Spektrum and Dynamite, including a Spektrum DX3 transmitter (with thumb steer), Spektrum SR315 3-channel receiver, a Dynamite AE-5L ESC (3S LiPo capable), and Spektrum S614 15kg metal-gear steering servo.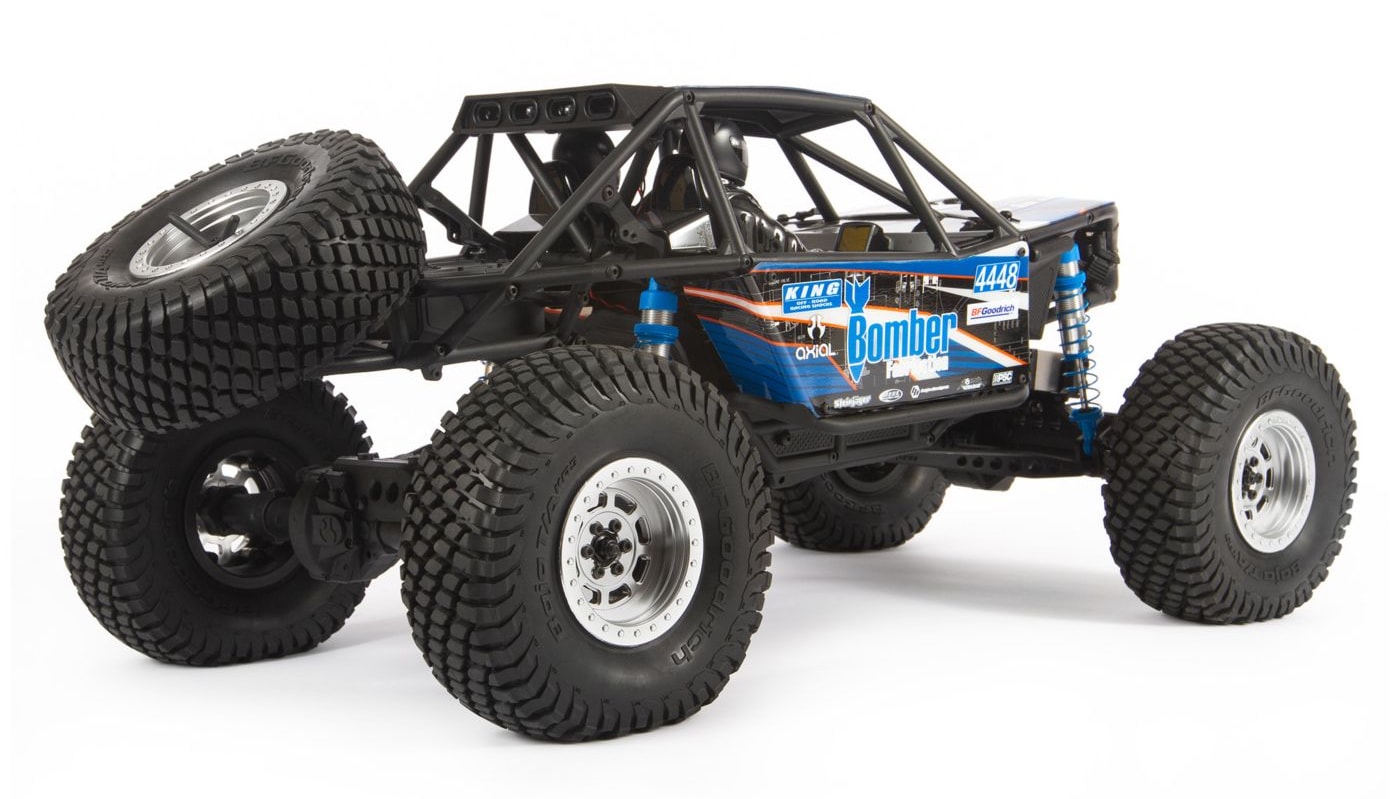 The internal electronics aren't the only new elements on this rock machine. Two body panel graphics options are available for the RR10 Bomber, one with the original Bomber Fabrication livery, and another with Savvy decals.
Each of these options include specific wheel and tire combinations, with the Bomber Fab version receiving BF Goodrich Baja T/A KR3 tires and Trail ready 2.2 beadlock wheels, and the Savvy version getting Falken Wildpeak M/T tires and Raceline 2.2 wheels.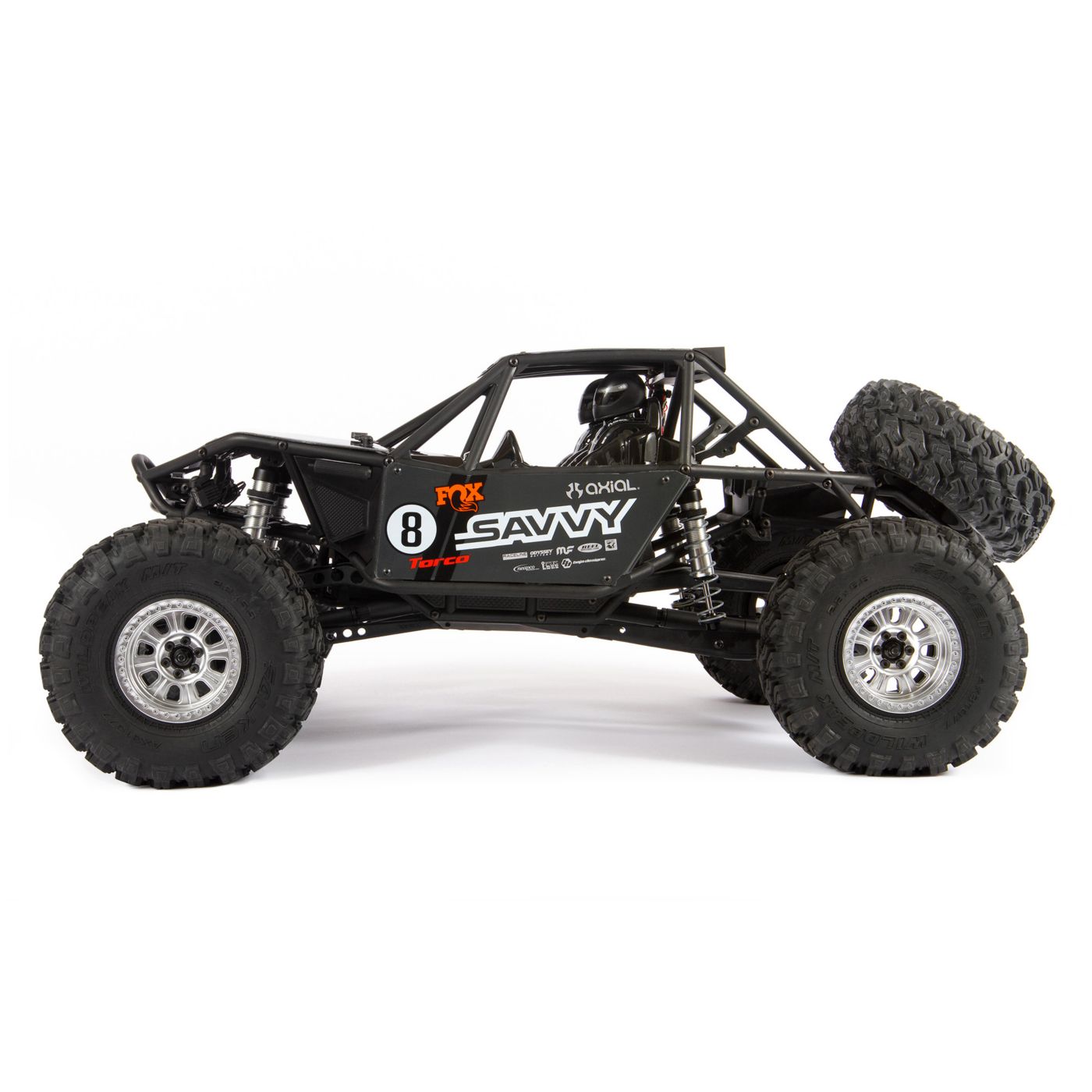 Along with the colors and wheel/tire combos, each RR10 Bomber 2.0 includes pre-installed LED light bars (front and rear) as well as front-mounted rock lights.
Priced at $449.99, the RR10 Bomber 2.0 RTR will be available for purchase directly from Axial as well as through Horizon Hobby and their dealers. Visit horizonhobby.com to learn more about this 1/10-scale radio-controlled rock racer.
Image credit: Axial