Along with their throwback 1969 Chevy Blazer Body Kit for the TRX-4, Traxxas has also introduced a 1972 model. With a blue base and white top, this old-school off-road body is decked out with stunning details to let you overhaul your TRX-4 with a classic, fresh look.
The body kit incudes a chrome grille, front and rear bumpers, side mirrors, windshield wipers, and decals. In short, it's a nice way to freshen up the look of your 12.3" wheelbase trail truck.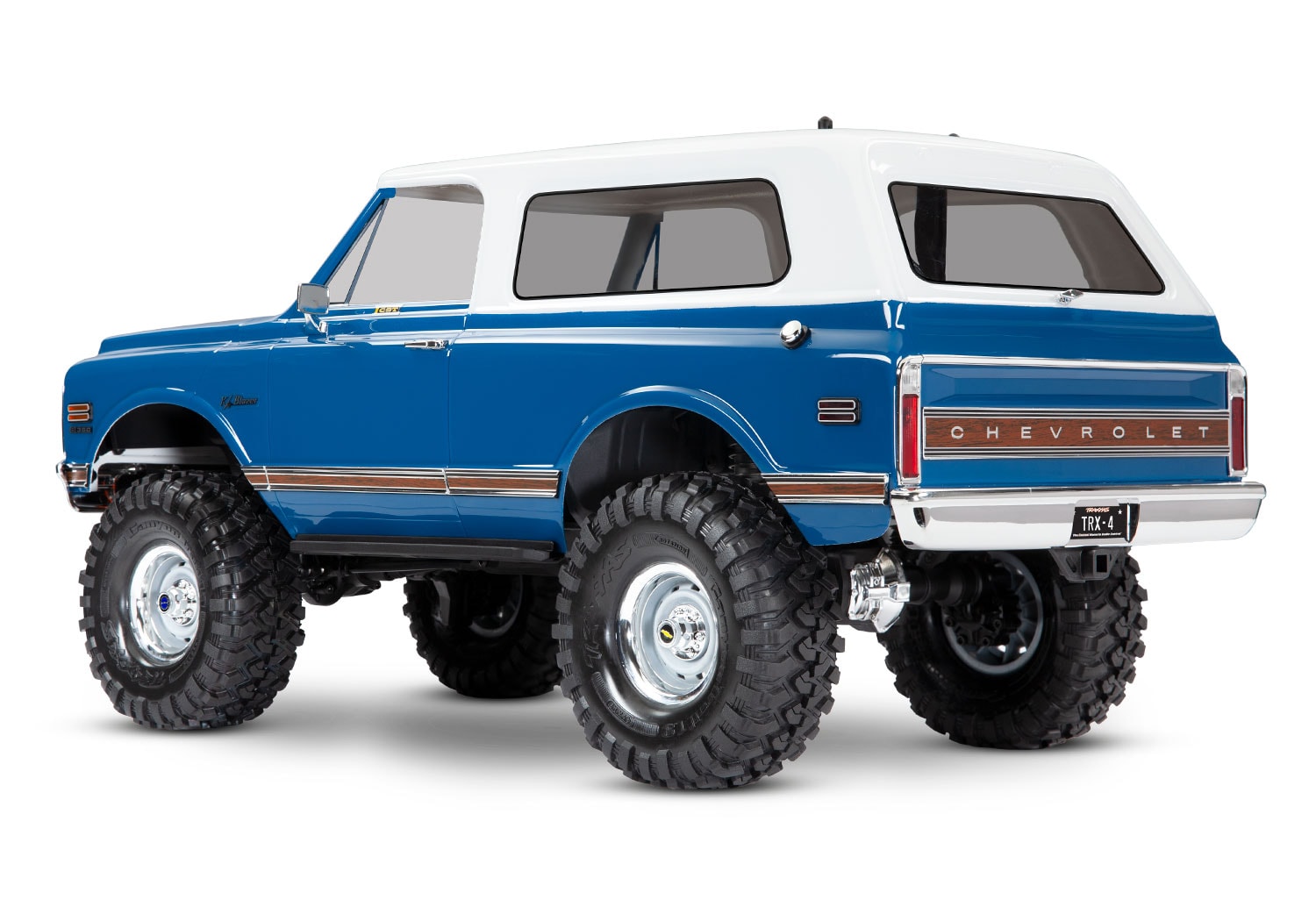 Priced at $185.00, the 1972 Chevy Blazer TRX-4 Body Kit will be available for purchase in August (2020) from Traxxas and their dealers. Visit traxxas.com to learn more about this 1/10-scale R/C crawler body.
Image credit: Traxxas