Fans of PUBG can now take their love for the battle royale game into meatspace. Thunder Tiger has released an officially licensed 1/12-scale replica of the 4×4 American Pickup Truck, one of the various battle vehicles found in the game.
Decked out with scale details and visual cues from the game, Thunder Tiger's 4×4 American Pickup Truck goes to great lengths to replicate its digital counterpart. A detailed front grille, LED ready headlight and roof light bar, side mirrors, windshield wipers, and door handles are just some of the detail touches that are found on this rig. The paint job also features a pre-weathered appearance and the rear cab of the truck can be removed if you want to change up the style of the truck from adventure-to-adventure.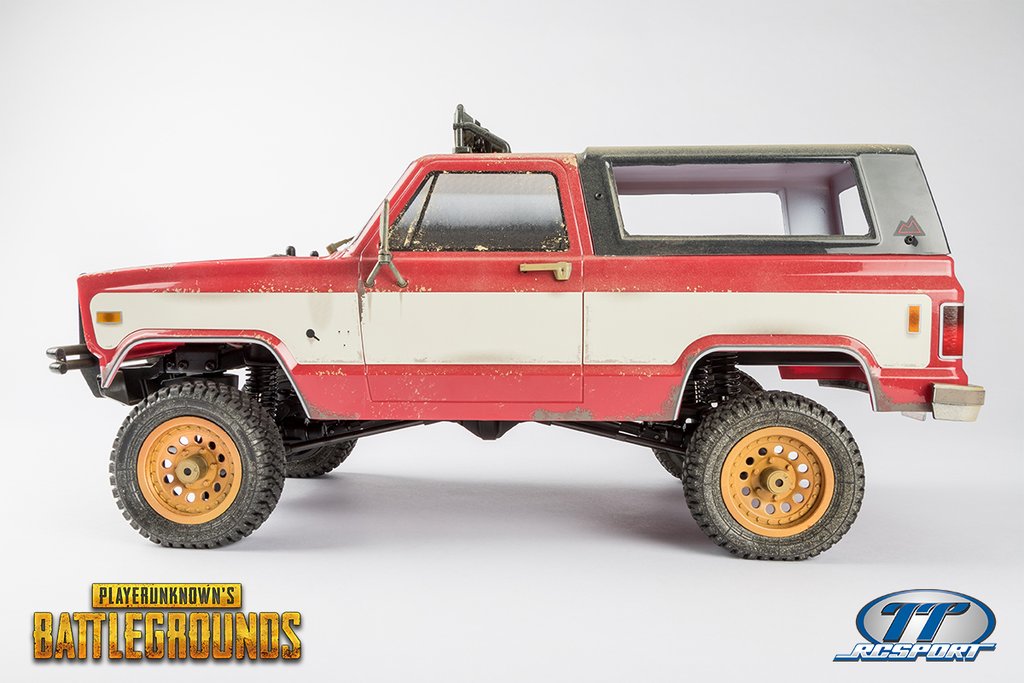 Under its detailed skin, this 1/12-scale crawler features metal suspension links, metal axle shafts, adjustable shock bodies, and a chassis-mounted steering servo. On the electronics front, this rig includes a 2.4GHz radio system, 380-size brushed motor, and a 7.4V, 850mah Lithium-Ion battery.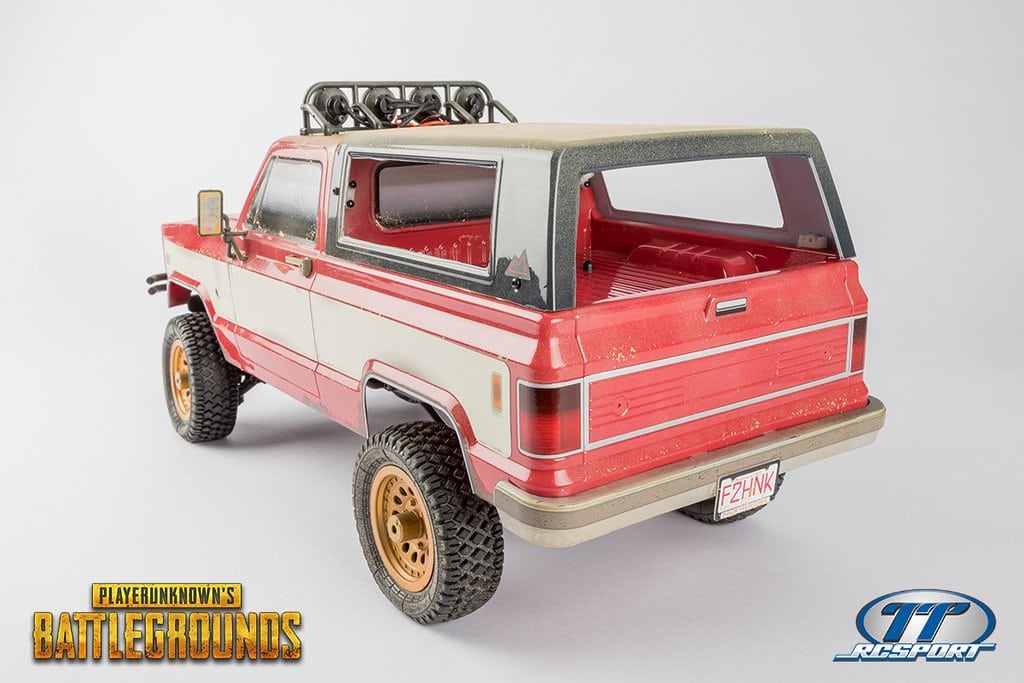 The PUBG 4×4 American Pickup Truck is priced at $189.99 and is available for purchase now. Visit thundertiger.com to learn more about this model.
Image credit: Thunder Tiger